En un mundo antes de El Programa…
Quinlan McKee es una finalizadora. Desde los siete años, Quinn ha tenido la responsabilidad de proveer un cierre a las familias en duelo con una habilidad especial: puede "convertirse" en cualquiera.
Recomendada por terapeutas de duelo, Quinn es contratada por las familias para tomar el papel a corto plazo de un ser amado que ha fallecido entre las edades de quince y veinte años. No es una copia exacta, por supuesto, pero usa sus ropas y cambia su cabello, los estudia a través de fotografías y videos, y pronto, Quinn puede actuar como ellos, oler como ellos, y ser ellos para todos los propósitos. Pero para hacer su trabajo satisfactoriamente, no puede encariñarse.
Ahora, con diecisiete años, Quinn puede recrearse a si misma con facilidad, a veces confundiendo su propio pasado con el de las personas que ha retratado. Cuando le asignan su trabajo más largo, haciendo el papel de Catalina Barnes, Quinn comienza a tener un vínculo con el novio de la chica fallecida. Pero ese es solo el comienzo de las complicaciones, especialmente cuando Quinn descubre la verdad sobre la muerte de Catalina. Y la epidemia podría comenzar.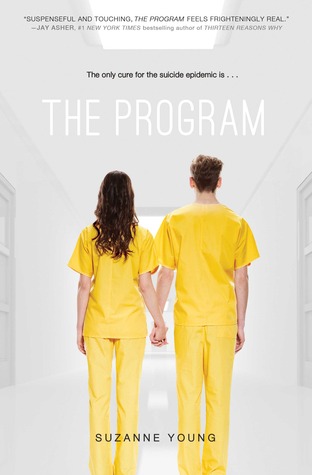 En el mundo de Sloane, los verdaderos sentimientos están prohibidos, el suicidio adolescente es una epidemia, y la única solución es El Programa.
Sloane sabe que no debe llorar delante de nadie. Con el suicidio ahora una epidemia internacional, un arrebato podría hacer que aterrice en El Programa, el único camino probado de tratamiento. Los padres de Sloane ya han perdido un hijo; Sloane sabe que ellos harán lo que sea para mantenerla con vida. También sabe que todo aquel que ha pasado por El Programa regresa como una pizarra en blanco. Porque su depresión se ha ido, pero también sus recuerdos.
Bajo constante vigilancia en casa y en la escuela, Sloane pone cara valiente y mantiene sus sentimientos enterrados tan profundamente como puede. La única persona con la que Sloane puede ser ella misma es James. Él prometió mantenerlos a ambos a salvo y fuera del tratamiento, y Sloane sabe que su amor es lo bastante fuerte como para soportar cualquier cosa. Pero a pesar de las promesas que se hicieron el uno al otro, es cada vez más difícil ocultar la verdad. Ambos se están debilitando. La depresión se está estableciendo. Y El Programa está viniendo por ellos.
¿Sloane y James pueden sobrevivir a las mentiras y los secretos que los rodean, o El Programa los reclamará al final?
¿Cómo detienes una epidemia mundial?
Sloane y James están huyendo después de apenas sobrevivir a la epidemia del suicidio y El Programa. Pero no están fuera de peligro. Enormes trozos de sus recuerdos siguen perdidos y aunque Sloane y James han encontrado su camino de regreso hacia el otro, El Programa no está listo todavía para dejarlos ir.
Escapar con un grupo de rebeldes preocupados, tendrán que averiguar en quién pueden confiar y cómo acabar con El Programa. Pero pese a lo lejos que han llegado, hay mucho que Sloane y James no pueden recordar. La clave para descifrar su pasado yace en El Tratamiento, una píldora que puede retornar los recuerdos olvidados, pero a un alto costo. Y sólo hay una dosis.
En última instancia, cuando las apuestas son elevadas, ¿Sloane y James pueden sobrevivir a tantas mentiras y secretos que los rodean, o El Programa los reclamará finalmente?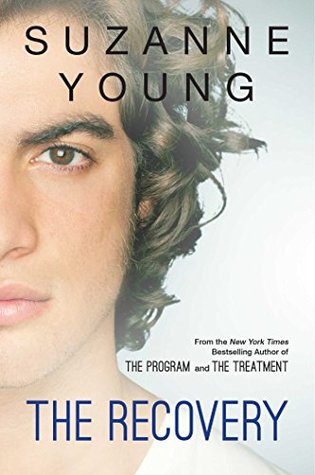 Seis meses después de la caída del Programa, el ex cuidador Michael Realm está luchando con la culpa. Después de todo, fue clave para borrar los recuerdos de varios pacientes, incluyendo de aquella que afirmaba amar. Con una vida de arrepentimiento extendiéndose frente a él, Realm promete mejorar las cosas.
Junto a su amigo, James Murphy, Realm buscará a aquellos que ha herido en un intento por regresarles sus vidas, comenzando con Dallas Stone. Él no está buscando el perdón o la redención; no es un héroe. Pero Realm espera que con cada pasado recuperado, sea capaz de reclamar un poco del propio.
*Falta el libro #0.6 The Epidemic que se publicará este año.
*En base al orden de publicación, el orden de lectura sería The Program,
The Treatment,
The Remedy y The Recovery.