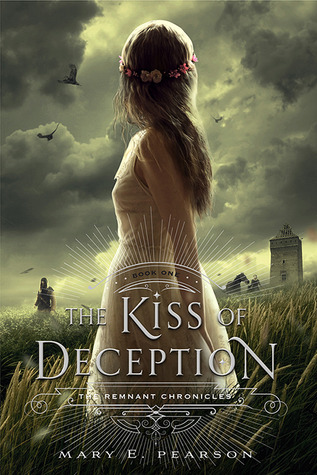 #1. The Kiss of Deception
En esta nueva y atemporal trilogía sobre amor y sacrificio, una princesa debe encontrar su lugar en un mundo nuevo.
En una sociedad de gran tradición, la vida de la Princesa Lia sigue un curso predestinado. Como la primogénita, se espera de ella que tenga el venerado don de la visión—pero no lo tiene—y sabe que sus padres están perpetrando una farsa cuando organizan su boda para asegurar una alianza con un reino vecino—con un príncipe al que ella nunca ha conocido.
La mañana de su boda, Lia huye a una lejana aldea. Se acomoda en una nueva vida, esperanzada por la llegada de dos misteriosos y apuestos extraños—y sin saber que uno de los dos es el príncipe despechado y el otro un asesino enviado para matarla. Las mentiras abundan, y Lia se encuentra a punto de desvelar peligrosos secretos—incluso enamorándose.