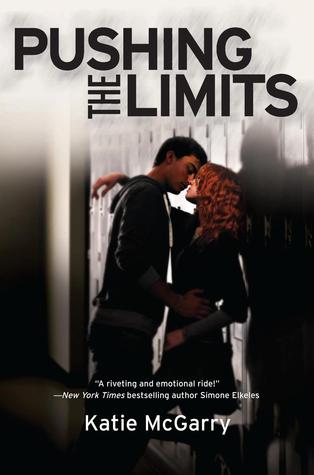 #1. Pushing the Limits
Nadie sabe lo que paso la noche en que Echo Emerson paso de chica popular con un novio deportista a una extraña con extrañas cicatrices de la que todos hablan. Incluso Echo no puede recordar toda la verdad de esa horrible noche. Todo lo que sabe es que quiere que todo vuelva a ser normal. Pero cuando Noah Hutchins, el solitario y atractivo manipulador de chicas en su chaqueta de cuero entra a su vida con su fuerte actitud y sorprendente entendimiento, el mundo de Echo cambia en formas que nunca pudo imaginar. No deberían tener nada en común. Y con los secretos que ambos guardan, estar juntos es prácticamente imposible.
Aun así, la loca atracción entre ellos se rehúsa a desaparecer. Y Echo tiene que preguntarse a si misma que tanto esta dispuesta a rebasar los limites y que arriesgara por el chico que podría enseñarle como amar otra vez.
#1.1 Crossing the Line
Lila McCormick, la mejor amiga de Echo en Pushing The Limits, conoce por primera vez a Lincoln Turner cuando la tragedia golpeó la vida de ambos. Pero nunca esperó que su encuentro sorpresa llevaría a dos años de intercambios de cartas, o que ella se enamoraría del chico que sólo ha visto una vez. Su relación es secreta, pero Lila se siente más cerca de Lincoln que de nadie más. Hasta que descubre que él le mintió sobre lo único con lo que más contaba.
Lastimar a Lila es la última cosa que Lincoln quería. Por dos años, sus cartas han sido lo único que lo llevaba a través del día. Admitir sus sentimientos cruzaría una línea que nunca se había atrevido a cruzar antes. Pero Lincoln hará lo que sea para corregir sus errores, obtener el perdón de Lila, y finalmente ganar una oportunidad para estar con la chica que ama.
#1.5 Breaking the Rules
Un viaje en carretera durante el verano lo cambia todo en este inolvidable nuevo relato de la aclamada autora, Katie McGarry.
Para la recién graduada de secundaria, Echo Emerson, un viaje en carretera en dirección al sur durante el verano con su novio, significa poder alejarse y olvidarse de todo lo que la hace tan… diferente. Significa ver lugares geniales mientras vende su arte en las galerías a lo largo del camino. Y principalmente, significan casi tres meses a solas con Noah Hutchins, el chico ardiente, inteligente, y de alma maltratada que nunca la ha juzgado. Echo y Noah lo comparten todo—excepto, la única cosa para la que Echo simplemente no se siente preparada.
Pero cuando la fuente de las pesadillas constantes de Echo vuelve a su vida, ella tiene que tomar serias decisiones sobre lo que en verdad quiere—incluso cuando la búsqueda de Noah, un chico en el programa de adopción, por los únicos familiares que aún le quedan, provoca que ambos se enfrente a verdades importantes de la vida, el amor, y sí mismos.
Ahora, cuando sólo queda una semana antes de la orientación en la universidad, los trabajos y la vida real, Echo debe decidir si Noah es más que sólo la aventura con el chico malo que todos le advirtieron que sería. Y esta última etapa de un increíble viaje en carretera, se convertirá en algo… verdaderamente épico.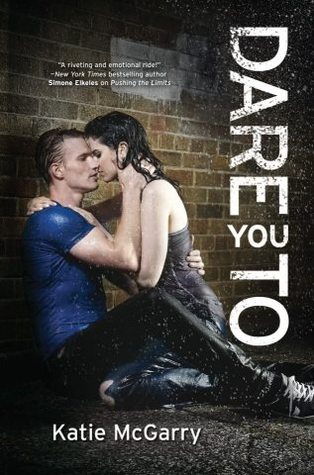 #2. Dare You To
Si alguien conociera la verdad sobre la vida en casa de Beth Risk, enviarían a su madre a la cárcel y a Beth, de diecisiete años, a quién sabe dónde. Así que ella protege a su mamá a toda costa. Hasta el día en que su tío interviene y obliga a Beth a escoger entre la libertad de su madre o su propia felicidad. Así es como Beth se encuentra a sí misma viviendo con una tía que no la quiere y yendo a una escuela donde nadie la comprende. En lo absoluto. A excepción del único chico que no debería entenderla, pero lo hace…
Ryan Stone es el chico dorado del pueblo, una popular estrella beisbolista con secretos que no puede contarle a nadie. Ni siquiera a los amigos con quien comparte todo, incluyendo los constantes retos que los llevan a cometer locuras. ¿El reto más loco? Invitar a salir a la patinadora que no podría estar menos interesada en él.
Pero lo que comienza en un reto se convierte en una intensa atracción que ni Ryan ni Beth esperaban. Súbitamente, el chico de imagen intachable arriesga sus sueños—y su vida—por la chica que ama, y la chica que no permite que nadie se acerque demasiado, se reta a si misma a quererlo todo…
#3. Crash into You
La chica con notas sobresalientes, ropa de diseñador y una vida perfecta—eso es lo que la gente espera que Rachel Young sea. Por esa razón, la estudiante de tercer año de escuela privada le oculta secretos a sus padres adinerados y agobiantes hermanos… y justo acaba de añadir dos más a la lista. Uno de ellos tiene que ver con competir con extraños en carreras clandestinas con su Mustang GT por la región rural de la ciudad. ¿El otro? Isaiah Walker, un chico de diecisiete años—alguien con quien no debería si quiera hablar. Pero cuando el chico adoptivo con tatuajes e intensos ojos grises acude a su rescate, no puede sacarlo de su mente.
Isaiah tiene secretos también. Respecto a dónde vive, y sobre lo que en verdad siente por Rachel. Lo último que necesita es involucrarse con una chica rica que quiere visitar los barrios bajos de la parte sur de la ciudad sólo por diversión-sin importar lo angelical que pueda parecer.
Pero cuando su mutuo amor por las carreras clandestinas pone en peligro sus vidas, tienen sólo seis semanas para pensar en alguna forma de salir de ese problema. Seis semanas para descubrir exactamente cuán lejos están dispuestos a ir para salvar al otro.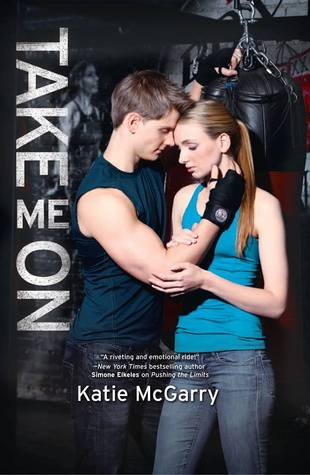 Luego de una trágica noche, Haley, campeona del Kick Boxing, juró que nunca pisaría de nuevo un ring. Pero entonces, el chico que no puede sacar de su cabeza, acepta una pelea de artes marciales variadas en su honor. De pronto, Haley debe entrenar a West Young. Lleno de actitud, West representa todo con lo que Haley juró nunca mezclarse. Sin embargo, no duraría ni cinco segundos en el ring sin su ayuda.
West le oculta un enorme secreto a Haley. Sobre quién es en realidad. Pero ayudarla, luchar por ella, es un acto de redención. Especialmente ya que la culpa de que su familia se esté desboronando recae sobre él. No puede cambiar el pasado, pero quizá pueda cambiar el futuro de Haley.
Ambos prometieron mantener su relación estrictamente en el ring. Pero mientras un inesperado lazo se forma entre ellos y la atracción se burla de sus intenciones, tendrán que enfrentarse a sus miedos más oscuros, y descubrir que por amor vale la pena luchar.
Dura e independiente, Abby, de diecisiete años, no permite que mucha gente entre a su círculo interno. Es conocimiento de todos en su pueblo de Kentucky que trafica drogas, pero ni siquiera sus amigos más cercanos saben por qué. Pero cuando una venta sale mal y Abby corre peligro, se encuentra a si misma forzada de mala gana a buscar apoyo en el osado Logan—un chico cuyo espíritu turbulento se parece mucho al suyo.
Logan tiene sus propias razones para querer mantener a Abby lejos. Pero nunca esperó encontrar en ella a la persona que podría ayudarlo a enfrentarse a los demonios de los que ha luchado tanto por alejarse.
Juntos, Abby y Logan tendrán que tomar una decisión: permitir que las situaciones por las que están pasando los arrastren para siempre… o luchar por el futuro que ambos pensaron que era imposible.